Church Reopening Plans and Guidelines
At Vineyard Church, we believe we are called to love our neighbors, with that in mind we are committed to creating a safe environment for everyone who comes through our doors. To facilitate that, we have redesigned our weekend service to create a safe, sanitary environment that allows for physical distancing while still having in-person service.
Note: these plans are fluid and may change depending on the current state of the Pandemic. We are keeping an eye on the CDC recommendations and information from State and Local officials.
Together We Can Stop The Spread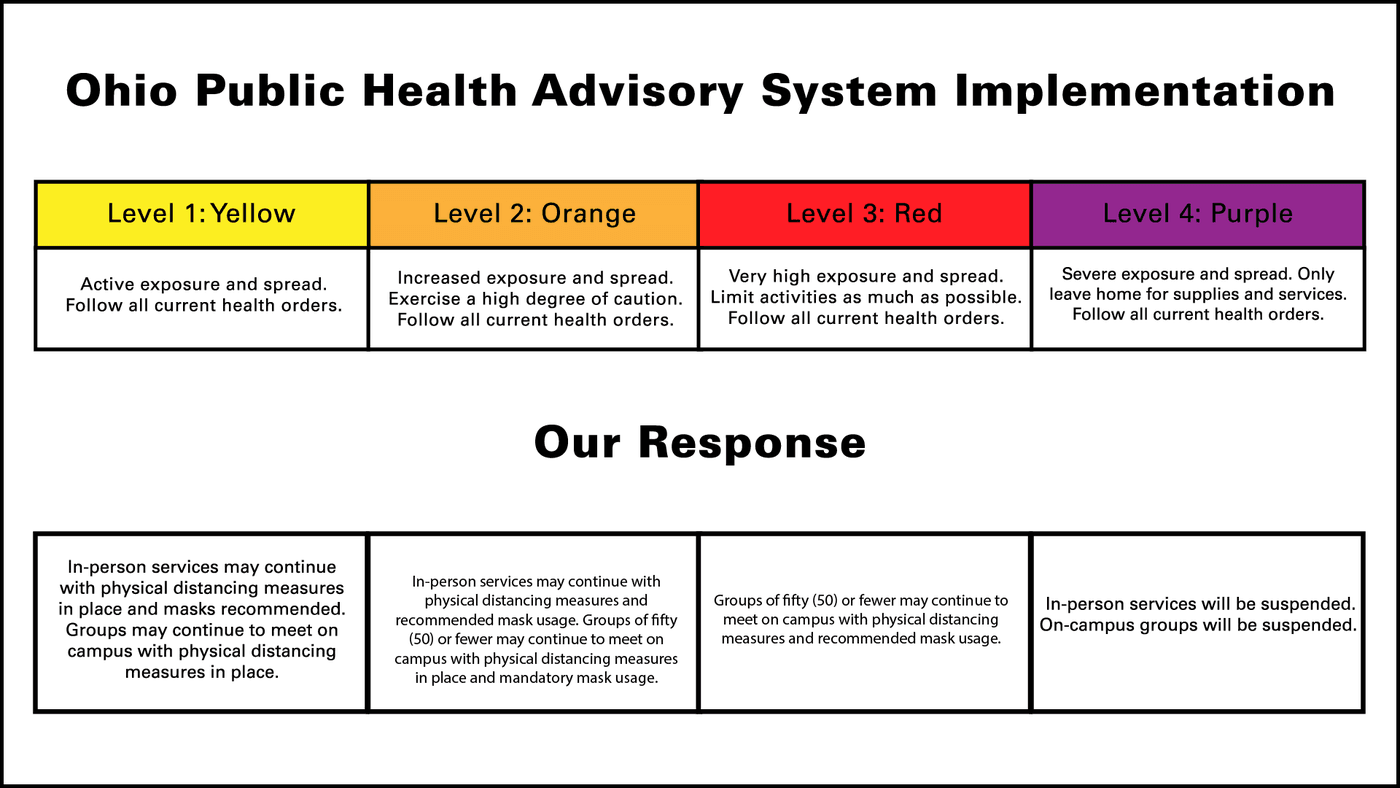 What We Are Doing:
Going forward, until the COVID-19 virus is no longer a threat to the health of our community, we are recommending you continue to wear a mask but mask usage will no longer be required during our worship services. We ask everyone attending to consider what you can do for the good of public health and being one who aims to love their neighbor as they love themselves. This does not apply to any children elementary age or younger or if you have an underlying medical condition that would prevent you from wearing a mask.
All staff and volunteers will be required to have their temperature checked prior to serving on the weekend.
Children's ministry classroom sizes will be limited to 18 per classroom following CDC recommendations.
Hand sanitizer stations have been set up around the campus.
All touchpoints have been treated with an electro-static sanitizing fog treatment that remains effective for 30 days even after additional cleaning.
Entry and Exit doors will be clearly marked to assist with physical distancing.
No printed material will be handed out and all pens and envelopes will be removed from seatbacks (giving envelopes will be available at the giving box locations).
Greeters will not engage in physical contact to welcome attendees. A simple wave and a friendly greeting will be used to welcome people into the church.
How You Can Help:
If you or one of your family members are sick or have had a fever in the previous two weeks, we ask that you please stay home and join us online.
Avoid close contact. Please maintain a distance of six feet between yourself and others (that you did not travel to church with.)
Wash your hands often for a minimum of 20 seconds.
Please be flexible and show grace toward one another!